Pass the pizza — it's National Pizza Day next Thursday, February 9! South Florida restaurants are celebrating the cheesy day by spotlighting some of their most must-try pizza pies.
From pesto to bacon, these hot spots offer more than the typical cheese slice, but traditional is always available.
Bolognese Pizza at Casa Bufala
Recently opened in Miami's Sunset Harbour, Casa Bufala is a first-class Italian trattoria and pizzeria that effortlessly whisks guests away on a trip to their favorite nonna's house.
The easy-going spot serves up the gourmet Bolognese pizza ($26), made with Casa Bufala's signature-made bolognese sauce and smoked provola.
The gorgeous dish features only the highest-quality ingredients imported daily from Italy, promising a memorable taste to evoke Italian authenticity right from the shores of Miami.
Address:  1874 Bay Rd, Miami Beach, FL 33139
Giardino Pizza at Italica Midtown
Italica Midtown is the area's only pizza and spritz bar, presenting a colorfully modern twist of Italian cuisine through artisan pizzas, craft cocktails, and more.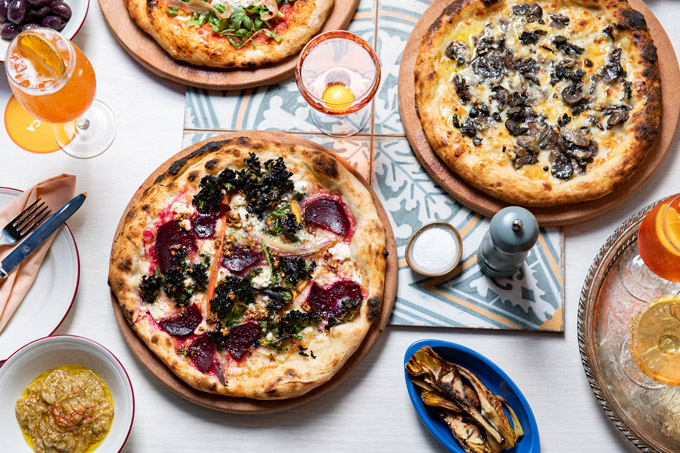 The restaurant offers a diverse pizza selection, including exclusive must-tries like the Giardino ($19). The pizza pie includes mozzarella, beets, carrots, kale, goat cheese, and pistachio honey, creating a cozy combination of flavors ideal to enjoy this winter season.
Another honorable mention includes the fan-favorite Mortadella E Carciofi ($25), made with San Marzano tomato sauce, mozzarella, roasted artichokes, and mortadella with pistachio and pesto, sure to melt in your mouth.
Address: 3201 NE 1st Ave, Miami, FL 33137
Orno
Located inside of the Thesis Hotel Miami and helmed by 5x James Beard Nominee and Food & Wine's Best New Chef of 2020, Chef Niven Patel, Orno offers farm-to-table cuisine using locally sourced ingredients.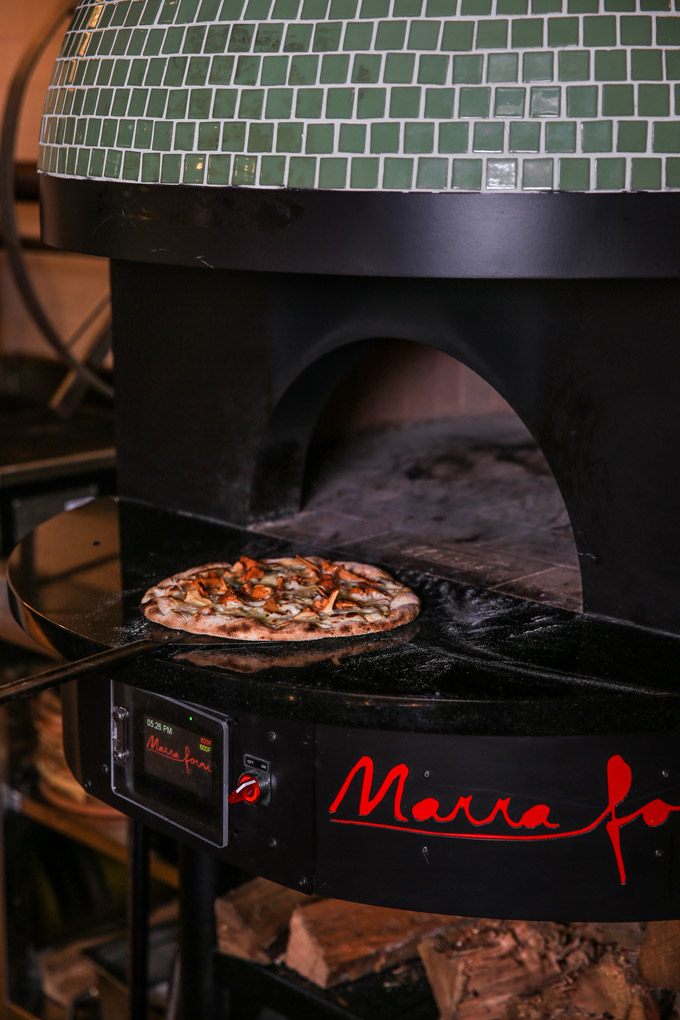 Guests can enjoy Orno's not-so-traditional House Smoked Bacon Pizza ($22) made with parmesan fondue, caramelized onions, and scallions. 
Address: 1350 S Dixie Hwy, Coral Gables, FL 33146
Verde at Pérez Art Museum Miami
Downtown Miami's popular waterfront restaurant and bar Verde at Pérez Art Museum Miami (PAMM) recently launched a NEW winter menu that includes brand-new dishes (including five plates inspired by the museum's current art exhibition Leandro Erlich: Liminal).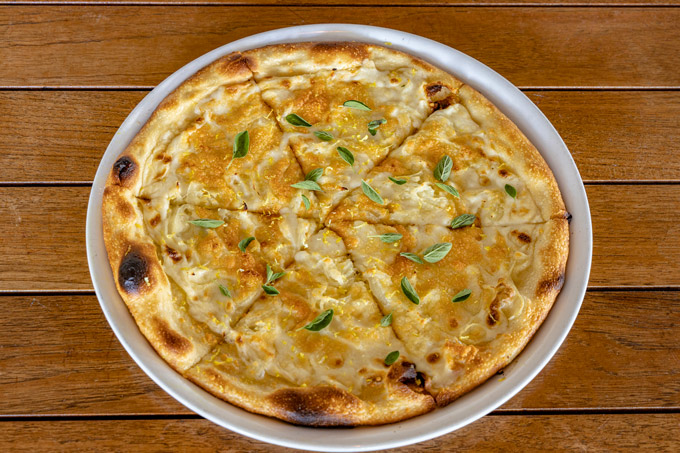 This National Pizza Day, celebrate with a Fugazza Argentina Pizza ($16), a one-of-a-kind Argentinian-style pizza where a cheesy mixture of Parmesan and fontina Mornay is stuffed between two layers of dough and topped with caramelized onions and oregano.
The pizza enthusiast can also indulge in two new pies such as a Pepperoni ($16), sprinkled with fontina cheese, oregano, and Calabrian chili honey with a tomato sugo base, and Carbonara ($17), topped with prosciutto and sunny-side egg with garlic Mornay sauce, fontina cheese, and chives. 
Address: 1103 Biscayne Blvd Miami, FL 33132
La Fuga at Kimpton Shorebreak Fort Lauderdale Beach Resort
Pizza lovers can retreat to La Fuga at Kimpton Shorebreak Fort Lauderdale Beach Resort for delicious hand-tossed pies on National Pizza Day.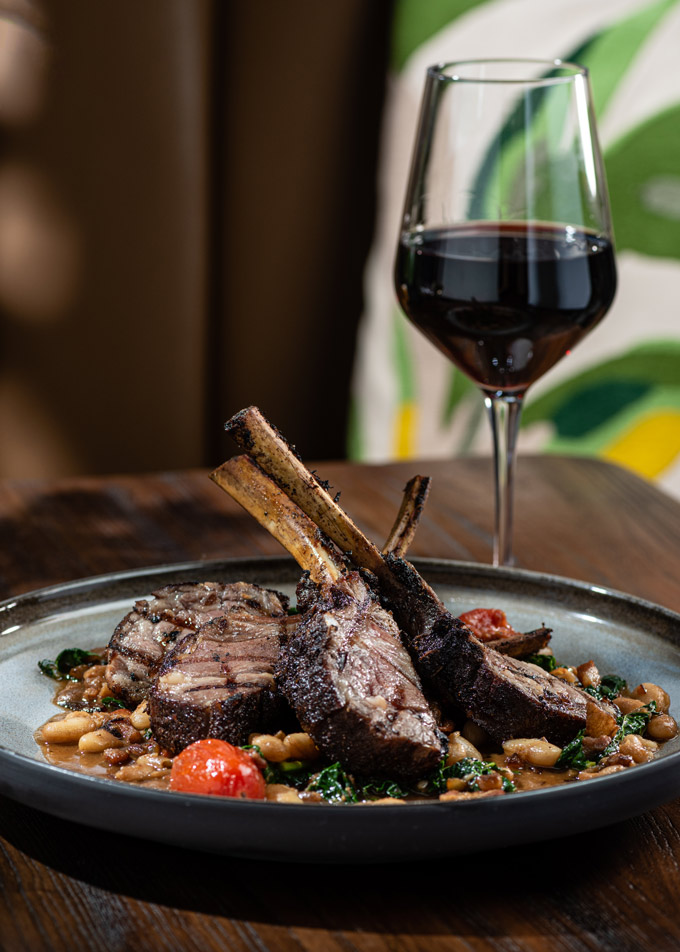 The open-concept bar and restaurant serve a sumptuous menu of authentic Italian dishes made in-house by Chef Mayer and his dedicated team utilizing local, fresh produce and seafood sourced straight from the sea to the plate.
Indulge in a freshly-baked pizza such as the Margherita Napoletana, topped spicy buffalo mozzarella, with marinara sauce,  fresh basil and olive oil; Prosciutto e Fichi, a tasty pesto and Parma ham pizza topped with sweet fig, pine nuts, goat cheese and rocket, an arugula-like green; and Amanti Della Carne, a meat lovers pie made with veal meatballs, pepperoni, pancetta, marinara sauce, cheesy mozzarella and Calabrian peppers.
Address: 2900 Riomar Street Fort Lauderdale, Fl 33304
[email protected] Café at the Phillip and Patricia Frost Museum of Science
[email protected] Café elevates the Frost Science experience by offering alfresco dining and indoor seating for those looking to complement their museum visit with a delicious meal.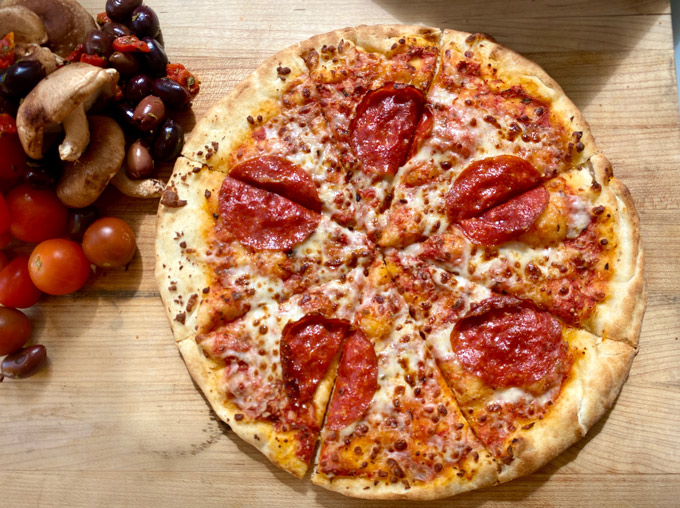 This National Pizza Day, savor a fresh Cheese Pizza ($15) or Pepperoni Pizza ($16) before or after a stroll through the museum.
While onsite, be sure to tour the museum's latest exhibit, Ultimate Dinosaurs: Meet a New Breed of Beast on view until April 23. 
Address: 1101 Biscayne Blvd Miami, FL 33132