This cosy SoCal joint in Amoy Street opened its doors in April 2022, with a humble Italian menu that respects fresh produce and the seasonality of ingredients. Rosemead might've been Singapore's first foray into modern Californian food in a long while, but the newly opened restaurant California Republic won't be playing second fiddle by any means. When it's by The Dandy Collection, the same team behind culinary household names like Firangi Superstar, Neon Pigeon, and Fat Prince, it goes without saying that we had high expectations. 
California Republic has the bones of a traditional trattoria but everything about it speaks of the lazy summers of yesteryear. It's far from a retro milkshake diner and nothing like an outback steakhouse – it's got us questioning everything we know about American grub. Everything's been done up to resemble the sunken living rooms of the 60s, now undeniably passé but once the epitome of vogue. Old Hollywood posters, cosy but sophisticated dining nooks, and an alternative-indie playlist adds to the charm.  
The menu fits right in. It was a good-enough start with grilled oysters ($22), sauced with chipotle bourbon butter, and faux artichoke ($18) which innovatively featured jackfruit instead. Why the need to replace a vegetable with a fruit, we're not entirely sure, but it did pay heed to the artichoke's tender texture.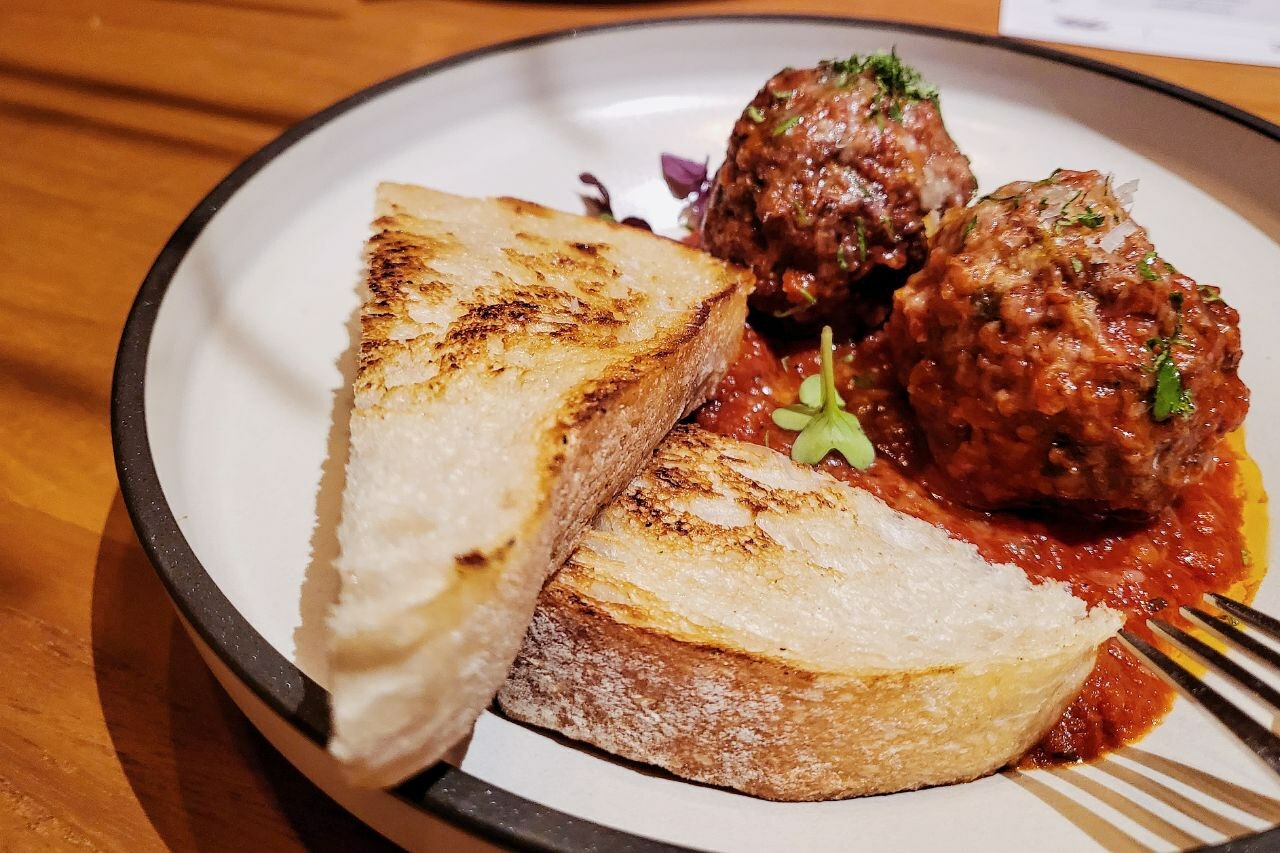 Most memorable though, were the pork and veal meatballs ($28). The original recipe is by Chef David Almany, who was once at Osteria Mozza and now-defunct Italian restaurant Angeleno. With his Italian-American roots, it's no surprise that these meatballs were the star of the show.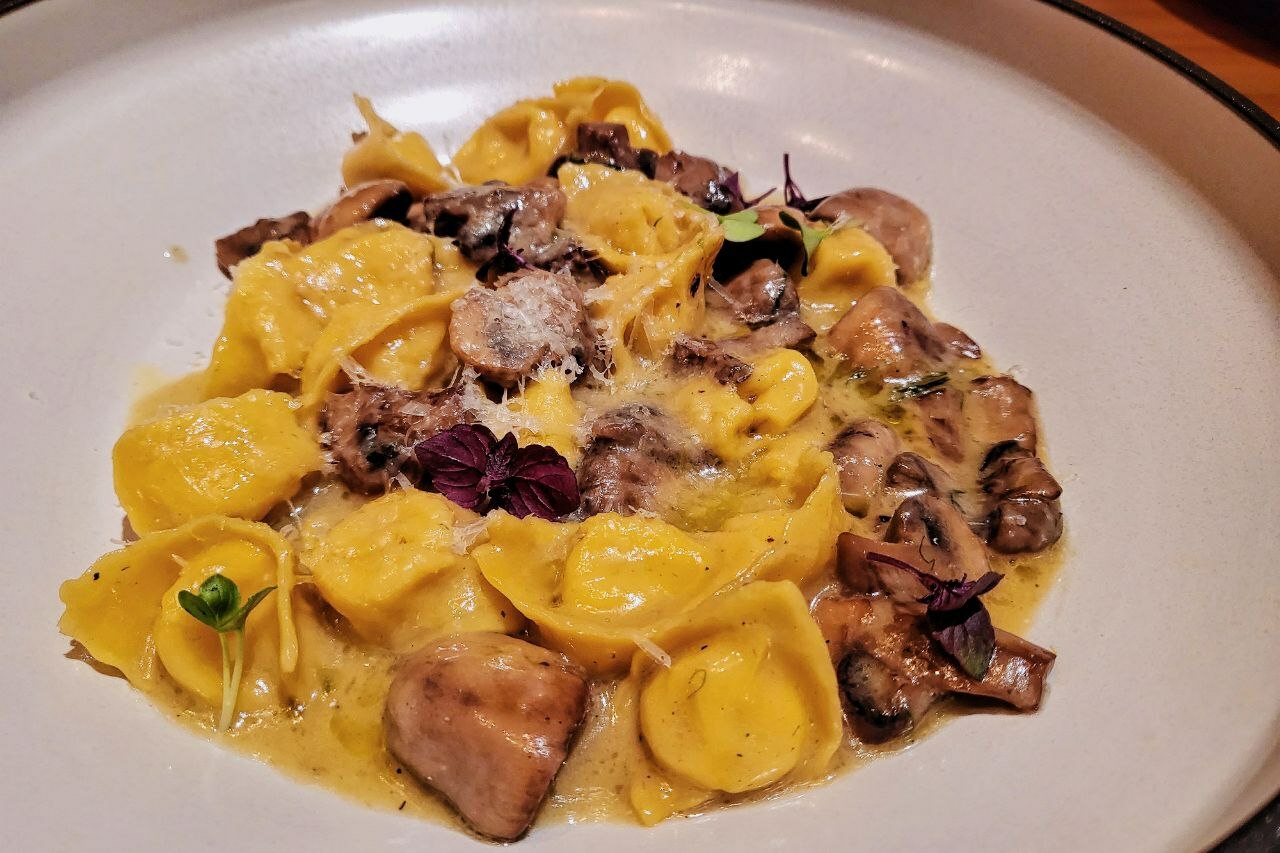 Another standout is anything off California Republic's selection of artisanal pasta. It's all handmade from scratch, with chefs waking up extra early to painstakingly roll out fresh pasta dough. Try the cappellacci ($29), a type of stuffed pasta that resembles miniature dumplings. While there was initially some apprehension over the celery root stuffing, this swiftly won us over – an easy task since it also came heaped with roasted field mushrooms and a dusting of Parmigiano cheese. 
The cavatelli ($32), rolled pasta shells seeped in a rustic pork sausage stew, is also worth a try. This comes with subtle hints of black truffle mixed in. Make sure to also order a Lazy Man's Cioppino ($48) for the table, a hearty tomato seafood broth with a serving of roasted sea bass, mussels, and clams. It lives up to its name and is truly for those who aren't keen on peeling or deshelling their own seafood.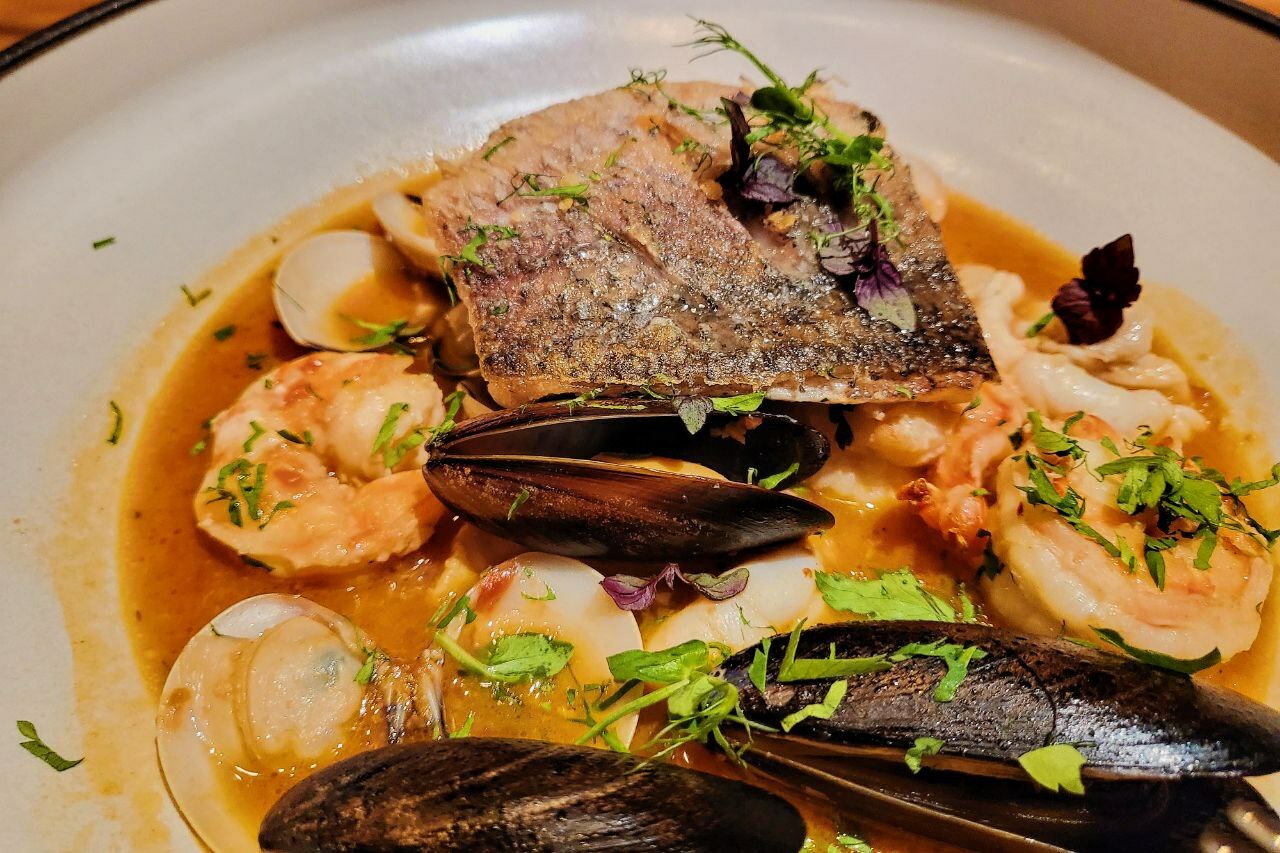 Cocktails are plenty here, and to let you gauge how spirit-forward their drinks are, you can choose between full proof, half proof, or even zero proof – essentially a mocktail, but treated with the same respect as any other alcoholic bevvy. 
At California Republic, they pride themselves on a mix of fresh seafood and farm produce, all geared toward a clean living way of life. Thanks to them, we've learnt that eating healthy doesn't necessarily mean tasteless food. In fact, the food here doesn't compromise on flavour one bit.  
Book here to try it.

READ MORE:
Chef Dennis Lucchi serves up all hits at Buona Terra
Review: Gaggan Anand's Greatest Hits at Mandala Club
Modern Thai restaurant Hue is creatively offbeat