The newest Mexican restaurant on Oak Street aims to deliver an experience that is much more than traditional.
Mucho Más means much more, which is a great way to describe the menu and decor at the contemporary restaurant and lounge. 
The restaurant is the latest from chef Julio Machado and partner Shawn Toups, owner of Lakeview Harbor, a burger spot near West End Park. Machado was a former partner at Tacos Del Cartel in Metairie. The interior of the space was designed by the team at JL Studio Designs.  
The sleek bar, blue velvet seats and neon lights create an intimate lounge-like experience, which is complemented by the carefully plated dishes. 
"It's very similar to what is happening in Mexico right now," said owner and chef Julio Machado. "I mixed those colors with vintage antiques for a really nice vibe."
Steak ceviche, barbecue birria tacos and Mexican ramen are unique to the menu which also includes variations of enchiladas, fajitas and tacos served with rice and beans. 
Even the chips and salsa at the new restaurant have an extra flair, as the five options vary in spice. In order of increasing spice, there is the mild guacamole salsa, verde fresca picante, Mexicana, habanero & mango and chile arbol tamarind. 
Guacamole, empanadas, quesadillas and queso fundido (blended cheeses with pork cracklings) round out the list of appetizers.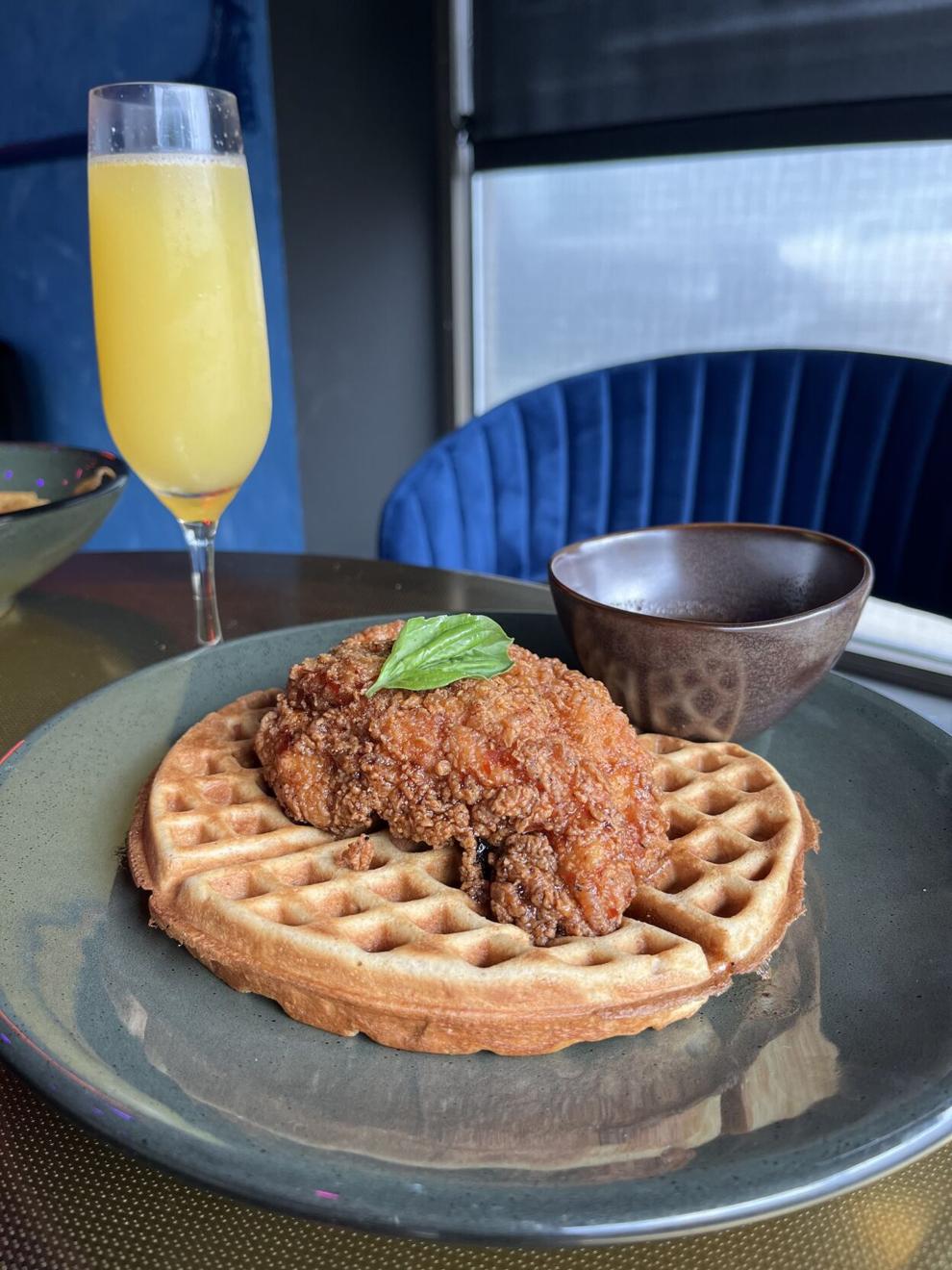 "The menu has been built to bring something different," Machado said. "It's Mexican dishes but I tried to make it a lot more modern."
Mucho Más' weekend-only (Sat. and Sun., 10 a.m.- 3 p.m.) brunch menu features Mexican eggs, chilaquiles (fried corn tortillas tossed in salsa with eggs, cheese and avocado), mini burro, fruit with tajin and waffle fried chicken, along with a bottomless mimosa special.
The waffle fried chicken is served with a sweet and spicy syrup made from guajillo peppers.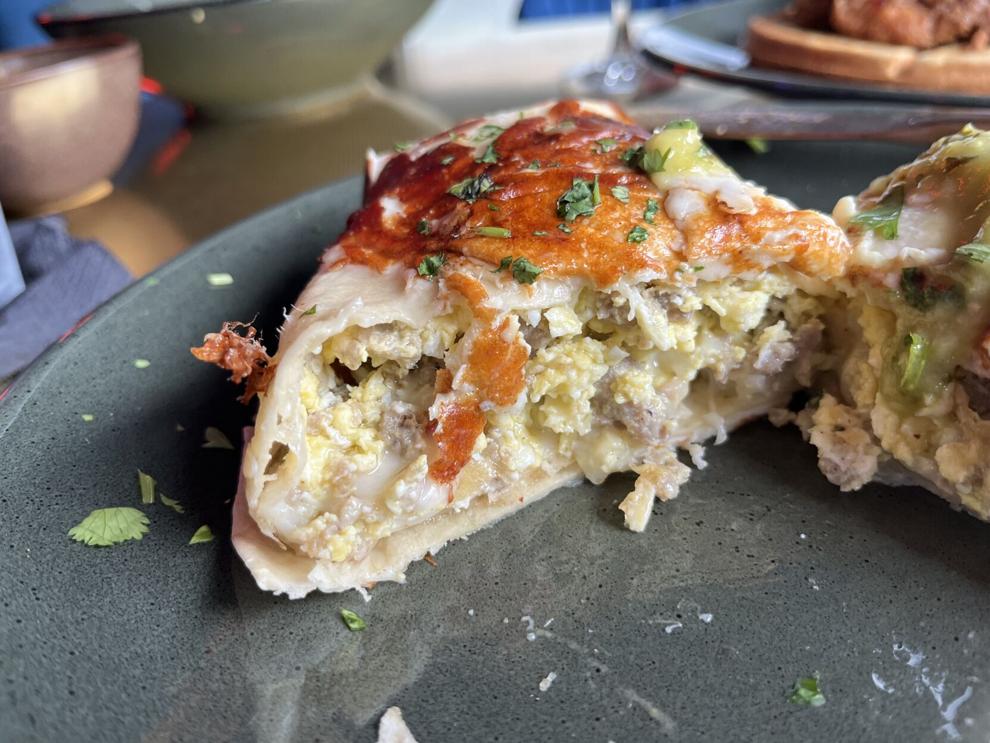 The mini burro, contrary to its name, is a full sized burrito stuffed with scrambled eggs and ground beef. It's topped with a guacamole salsa.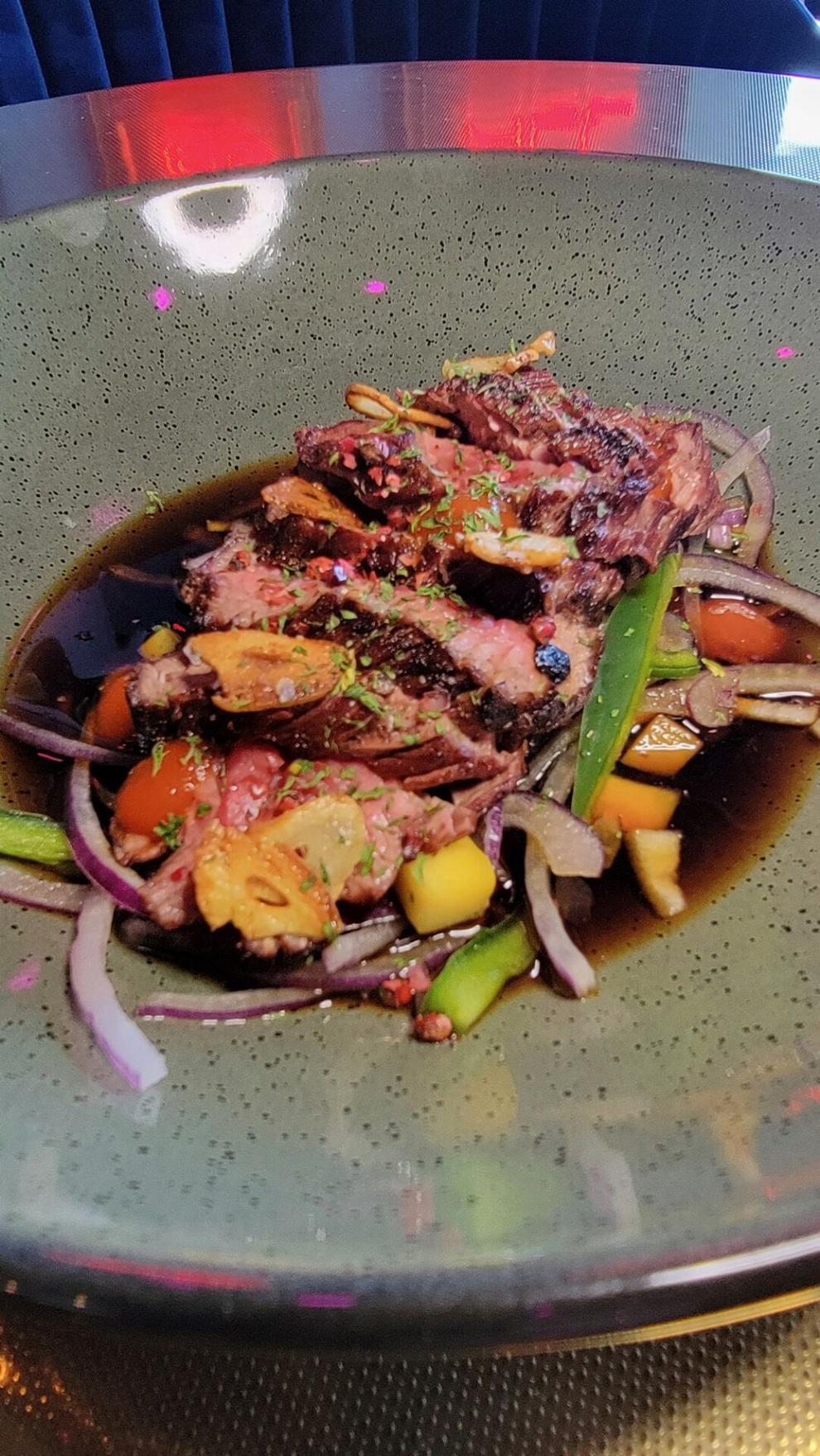 Mucho Más officially opened for lunch and dinner Jan. 30 after a soft opening with the brunch menu on Jan. 29. 
Machado said that first two days have been an adjustment period as they work kitchen and dining service up to speed, but he said that everyone has been patient. 
"It's been amazing," he said. "Neighbors have been coming out since yesterday and showing support."
In the coming weeks, Machado said they plan on introducing drink and food specials. A $3 taco Tuesday special is already in place.
Mucho Más
8201 Oak St.