I am tired of being cold. Unfortunately, given the fact that I live in the Pacific Northwest, I am probably going to go on being cold for at least six more weeks. Luckily, I am not tired of eating warming foods, such as soups, big piles of potatoes, and stews. Stews are especially fortifying—particularly, beef stew.
Beef stew fills the stomach and delights the palate without emptying your wallet. Though there are some exceptions, tender, lean meats (like filet mignon) tend to cost more than cuts that come with a lot of connective tissue. The latter is usually quite cheap, and it takes well to a long, slow cook.
It all comes back to collagen
Collagen is the stuff that holds your body together. Its fiber-like structure makes up connective tissue which, as the name suggests, connects different types of tissues in your body. It does the same thing in animals, such as cows.
Collagen is strong stuff. You'll find a whole lot of it in ligaments and tendons, but also in muscles, especially those that get a lot of use during the life of the animal. It's very tough when raw, but with enough heat and time, collagen will turn into silky, sumptuous gelatin, giving your stew the body and richness you crave, while keeping your meat moist during a long cook. Try to rush the process, and the collagen won't have enough time to breakdown, leaving you with tough meat and watery broth.
How to pick your meat
Stews are meant to cook over relatively lowish heat over a long period of time, at least three hours. That's why they're called "stews;" they are supposed to stew. Picking a meat with a lot of connective tissue, and, to a lesser extent, fat, is key. You want something that gets better with time. A tender cut, such as a ribeye or tenderloin, will lose moisture and wind up dry and tough. Cuts with large amounts of collagen will lose water in a similar fashion, but they'll also be infused with gelatin as their connective tissue breaks down, which will keep the meaty bits in your stew from reading as "dry" in your mouth.
G/O Media may get a commission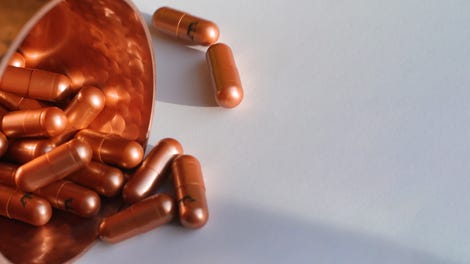 health
The Lyma Supplement
10 ingredients. One super-supplement.
Lyma makes the next generation of supplements—peer-reviewed and formulated to unlock your potential.
This is why chuck is such a popular option. It's cheap, with a pronounced beefy flavor, with lots of connective tissue running throughout. It's a big cut—a primal cut—that includes the neck and shoulder, and the shoulder is what you want (a high amount of use means a high amount of connective tissue).
If you're looking to branch out from chuck, look for meat that has a lot going on, with tendons, and fat running throughout. Bones aren't bad either, though you will have to fish them out before serving. Daniel Gritzer of Serious Eats recommends bone-in short ribs, oxtail, fatty brisket (second cut), and cross cut shanks, while Ina Garten uses boneless short ribs for hers (you may have to buy them on the bone, and do a little butchery yourself). MasterClass includes all of the above in their recs, but also suggests bottom round, which is taken from the rear legs of the cow. Round doesn't have as much fat as chuck, so you may lose a little flavor, but it is cost effective.
Whichever meat you choose, make sure to brown it in batches to give the meat plenty of room. Crowded meat will steam and turn grey, completely negating the point of the searing step. Once browned, stew your meat for a long time over low heat, at least three hours. That may seem interminable, but it's a passive three hours. If you start your stew too late, and get hungry while it's stewing, have a sandwich and save your stew for tomorrow. Stew is better the second day anyway.