Thurston County is full of wonderful, local restaurants that take great pride in serving up deliciously fresh food. Mediterranean Breeze Olympia puts quality at its core by offering handmade, authentic Turkish cuisine. This homecooked feel coupled with a semi-fine dining atmosphere makes every experience a great one. Telat Sipahioglu, current manager and son of the original owner, shares juicy details about one of their specialty dishes and crowd favorites, the doner kebab.
Mediterranean Breeze Olympia was opened in 2014 by owner Mehmet Sipahioglu. Mehmet grew up in Turkey where homemade cooking was a tradition. His dream was to one day own and operate his very own restaurant. After working with his own father for many years running a chicken farm and fresh produce business, Mehmet finally had the opportunity to make his dream a reality. Since opening, his son Telat has been involved and has worked many roles to support the business. Mehmet is closely involved with the restaurant and supports Telat in managing the day-to-day operations.
The team at Mediterranean Breeze Olympia is close-knit and takes everything they do very seriously. Telat and his uncle oversee and run the kitchen while Telat's partner helps run the front of house with two servers. "We have great quality control by being so involved in the kitchen," says Telat. All are committed to quality and are very conscious of the food they send out to their customers. This hardworking team prioritizes exceptional service to ensure their diners have a wonderful experience.
Beyond the enticing, warm feel of the restaurant is the authentic, comforting Turkish cuisine. "What really makes us special is we produce almost everything from scratch," Telat shares. "It is as authentic as it gets when it comes to Turkish food." They hand cut their produce fresh every day for salads and other dishes. They also have their very own butcher that hand-cuts all of the meat and hand stacks it on skewers rather than ordering prepared skewers to be delivered. Telat and his family see the value in doing things traditionally by hand, and they do their best to keep everything as fresh and traditional as possible.
One of their specialty dishes is the doner kebab. It is known as a gyro in Greek food and shawarma in Arabic dishes. This method of cooking meat involves skewering the meat, cooking it by a fire, and then shaving it off of the skewer. For the Turkish dishes at Mediterranean Breeze Olympia, a combination of lamb and beef is used to make doner kebab. "We have an automated doner machine that does all of the cutting," explains Telat. This machine thinly slices the meat once it is done cooking, which is one of the only automated processes in the whole restaurant. The machine has actually become quite a crowd pleaser as guests are drawn to and intrigued by the unique process.
In addition to thin slices of lamb and beef, the doner kebab dish also features grilled seasonal vegetables on the side such as zucchini, carrots, pickled onions and steamed broccoli. Diners have a choice of grain to include with the meal, either plain rice or bulgur, which is cracked wheat. This dish also comes with three special sauces, including a dill yogurt sauce, a rosemary aioli, and an iskender. The dill yogurt sauce is made using dill, mint, garlic, and yogurt while the iskender is a red sauce similar to marinara. The most popular sauce is the rosemary aioli, which has a mayonnaise base mixed with rosemary and other herbs. With such a delicious array of tastes and textures, this dish is sure to please anyone looking for an authentic Turkish meal.
If you are looking for a great place to eat on a special occasion, Mediterranean Breeze Olympia is the perfect choice. Their interior is beautifully decorated and boasts a warm, rustic feel. It is coupled with Turkish instrumental music, which lends to the overall experience of authenticity. As a semi-fine dining restaurant, it has become a hot spot for local couples and families to celebrate anniversaries, birthdays or other milestones. They also have large rooms with big tables available to rent out for private events, which can accommodate groups of 15 to 20 people. With full dine-in service resumed, Mediterranean Breeze Olympia is a wonderful option for celebrating together. For those wishing to eat on the go, Mediterranean Breeze Olympia is continuing to offer takeout service and delivery options through DoorDash.
No matter how you wish to enjoy your food, Mediterranean Breeze Olympia is here to serve it up right. With a familial atmosphere and commitment to quality, this restaurant offers a delightful dining experience and delicious dinners for every occasion. To stay connected and learn more about Mediterranean Breeze Olympia, be sure to follow them on Facebook.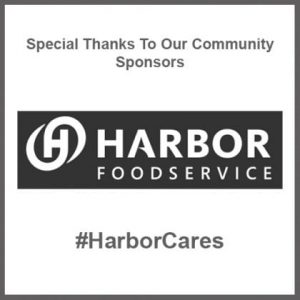 Mediterranean Breeze Olympia
2302 Harrison Avenue NW, Olympia
360.915.7343
Sponsored