With an impending meat tax in the Netherlands that will make hamburgers up to three times more expensive, fast-food chain McDonald's is looking for ways to make its menu more affordable. McDonald's has partnered with Dutch multinational food company Eosta to develop a yam-based vegan burger, which is expected to hit the fast-food chain's menu this summer.
Last year, when the Netherlands announced that a meat and sugar tax would be introduced in 2022, McDonald's expressed disappointment because of the impact the tax would have on its business—meat and sugar are two main ingredients used in fast food. Eosta, on the other hand, has been calling on the government to implement a meat and sugar tax for many years, as well as a reduction in tax for fruits and vegetables, in an effort to promote healthy eating and sustainable farming. Eosta CEO Volkert Engelsman has regularly spoken out about the need for fiscal measures in the industry to make healthy food cheaper and unhealthy food more expensive.
During a debate about the future of food at the Sustainable Foods Summit last year, McDonald's managing director Micheline Boudrie challenged Engelsman to come up with solutions. "If you want this, you need to come up with a solution," Boudrie said at the conference. Eosta took up the challenge, which resulted in the creation of the YAMburger. 
Eosta
McDonald's vegan yam burgers are on the way
In addition to starch, the purple yam-based burger patties that Eosta created also contain protein and a small amount of fat, which makes them an ideal meat substitute. "Actually, you hardly need to add anything to make it tasty," Engelsman said in a statement. "Of course, you do need an organic bun, organic sauce, and fried onions."
McDonald's showed interest in the YAMburger, partly because they only cost 50 cents each to produce. This summer, the YAMburger will be tested by consumer panels, after which the production process will be scaled up. 
Prior to developing the yam burger with Eosta, McDonald's used select Netherlands locations along with other European countries as one the first test centers for the rollout of its McPlant platform. The chain's McPlant burger is one of the global brand's first meatless burger options, featuring a plant-based patty made from pea and rice protein topped with lettuce, tomato, pickles, onions, mustard, ketchup, egg-based mayonnaise, and dairy-based cheese. The limited launch in other European markets has also included Sweden, Denmark, and Austria. In the Netherlands, the McPlant burger only stayed for a limited time. Current meatless vegetarian options on its menu include a Veggie McChicken, Veggie Homestyle Crispy Chicken, and a Veggie McWrap.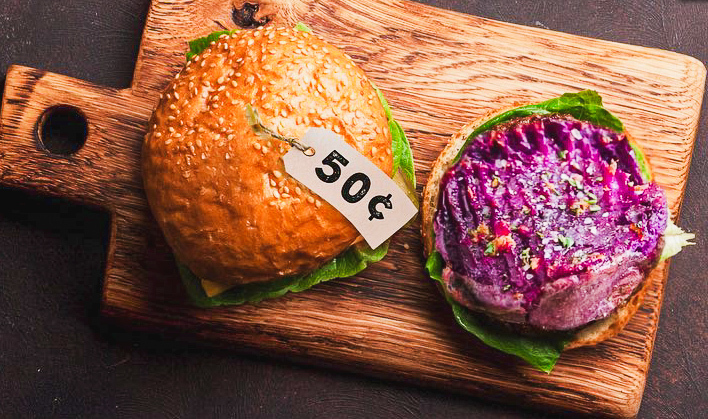 Eosta
Netherlands to tax unsustainable meat 
Netherlands Minister of Agriculture, Nature, and Food Quality Carola Schouten is working to implement the tax on foods that are unsustainable, such as meat, in an effort to help shift eating patterns and finance a model for more sustainable agriculture. And because meat is heavily subsidized in the country while fresh fruit and vegetables are expensive, the new tax measures aim to create a level playing field in the market and to benefit public health and the environment.
The meat levy is part of the government's national food policy, which aims to reduce meat consumption and encourage customers to opt for more plant-based proteins. By 2030, the government hopes the average diet will consist of at least 50 percent plant-based protein instead of meat. In addition to a potential meat tax, the Netherlands government has already committed to reducing tax on fruit and vegetables to zero percent.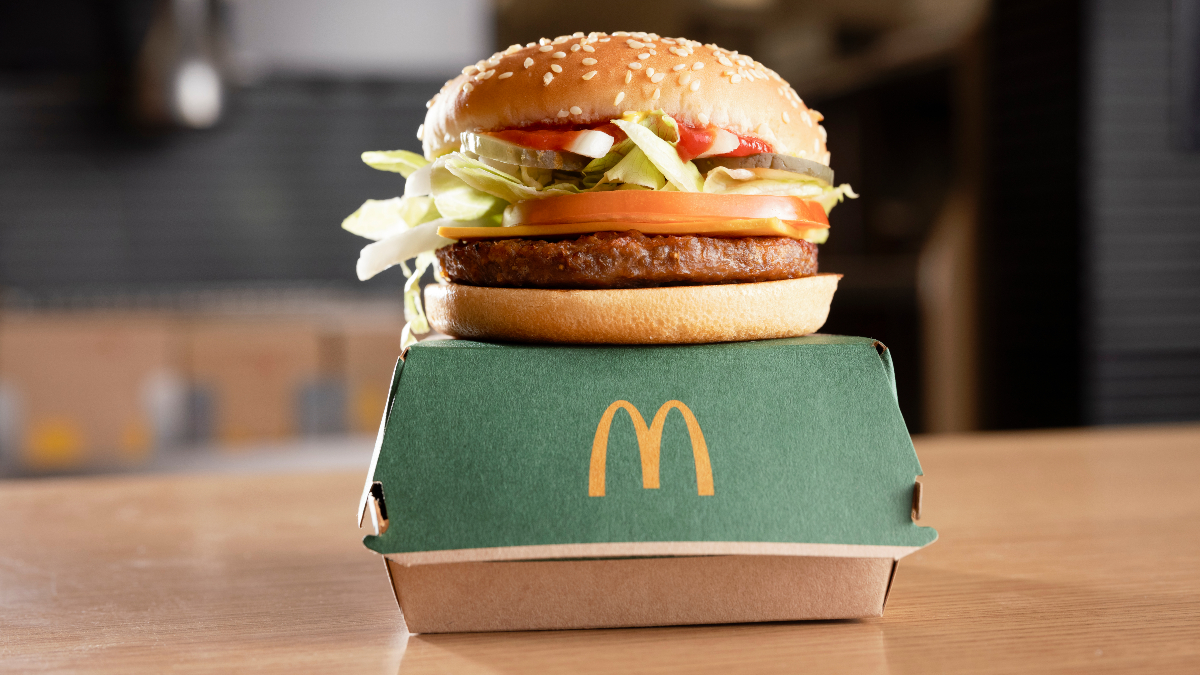 McDonald's making progress with McPlant
Outside of the Netherlands, McDonald's is working with Beyond Meat to get ahead of any shifts that may make meat more expensive. The fast-food giant signed a three-year partnership with the vegan brand to co-develop the fast-food chain's McPlant platform, which, in addition to the McPlant burgers, is expected to result in the launch of various plant-based options globally and could even include plant-based chicken burgers and vegan egg breakfast sandwiches. McDonald's also launched the McPlant in the United Kingdom and Ireland where it is served fully vegan, dairy-free cheese and all. There, the burger is certified vegan by the country's Vegetarian Society and McDonald's said the burger is cooked on a separate grill and they use dedicated utensils for its plant-based offerings. 
Stateside, the McPlant made an appearance last year at eight select locations in Texas, Iowa, Louisiana, and California. The test launch has since expanded to approximately 600 additional locations in the San Francisco Bay area and the Dallas-Fort Worth region. Unlike the all-vegan McPlant in the UK, America's version features the Beyond Meat patty topped with tomato, lettuce, pickles, onions, mayonnaise, ketchup, mustard, and a slice of American cheese. Both the mayonnaise and cheese are not vegan and the burger's patty is cooked on a shared surface with animal products.
For more on vegan at McDonald's, read:
How to Eat Vegan at McDonald's
McDonald's McPlant Burger Is Finally Coming to America
McDonald's Launches its McPlant Burger in the UK