January 25th, 2023
A few years ago, very few eateries focused on a wholly vegan menu. There was usually only one vegan option on a restaurant menu and it was probably a very unappetizing starter or some sort of salad. But these days, eating a plant-based diet frequently means having access to a variety of delectable meal options at numerous cafés, restaurants, and specialty shops. Brands are putting their efforts into developing delicious meat and dairy substitutes for everyone. Hence, people who consume a plant-based meal frequently notice that more time and thought have gone into making plant-based meals than their meat-based counterparts. The plant-based offerings on menus are also far more delectable today. 
On any occasion these days, people look for a place where all of their pals will have options while dining out in groups. As veganism gains popularity, plant-based foodies usually decide which restaurant the party visits. They believe that conscious nutrition is food for the body as well as the soul. And Simi's World in Hyderabad, strives to offer delicious, nutritional, and fresh plant-based meals that satisfy locals' appetites in an environmentally friendly way.
Image Source: Simi's Cafe
The floor plan and the service
This café is the brainchild of collective efforts of everyone involved. It runs on love and mutual respect. And the food tastes amazing just because of the love the chef puts into making it. Step back in time and you'll see this place transform from literally an empty stall to this beautiful and aesthetic café that it is today. The cute little vegan food shack was launched within an open food court. Most of the food here is Western with some Indian favorites. 
They have many innovative, unique and healthy items on their menu, which are hard to find elsewhere including vegan cakes and ice-cream too. The staff are really friendly and make a lot of the food in front of you. After all, soul satisfying food is all they offer!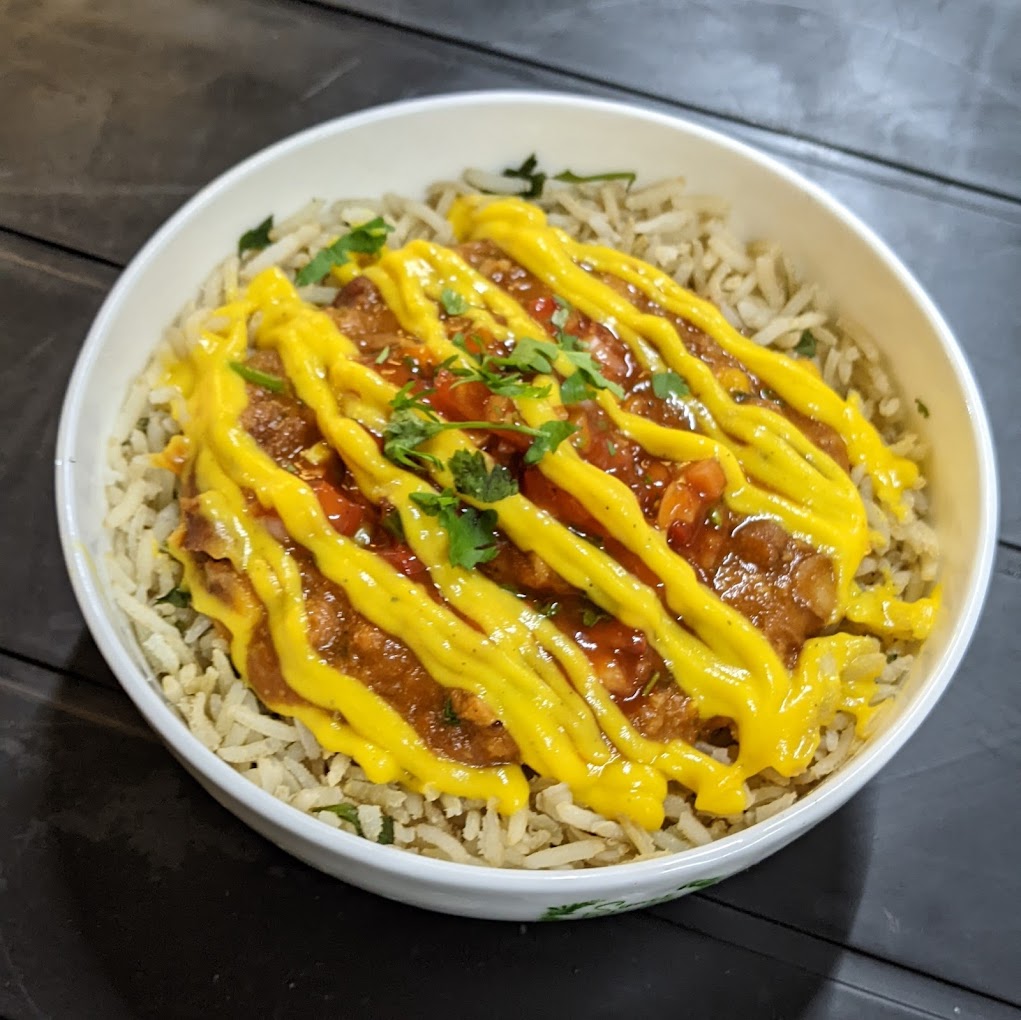 Image Source: Simi's Cafe
A laser focus on fundamental waste management principles
Their main objective is to raise public knowledge about healthy lifestyle choices that can replenish both the environment and ourselves. They are working to establish a zero-waste cafe where they can make a difference. By being conscientious of the waste load, using the peels and scraps to make broths and bio enzymes, and using the leftover material as compost to improve the soil, they place a strong emphasis on the three fundamental waste management principles of Reduce, Reuse, and Recycling.
They maintain, "All of our cuisine, including our famous buns, wraps, and sauces, is created in-house using fresh ingredients that are sourced responsibly and contains no preservatives or additives because we believe that food has the power to cure."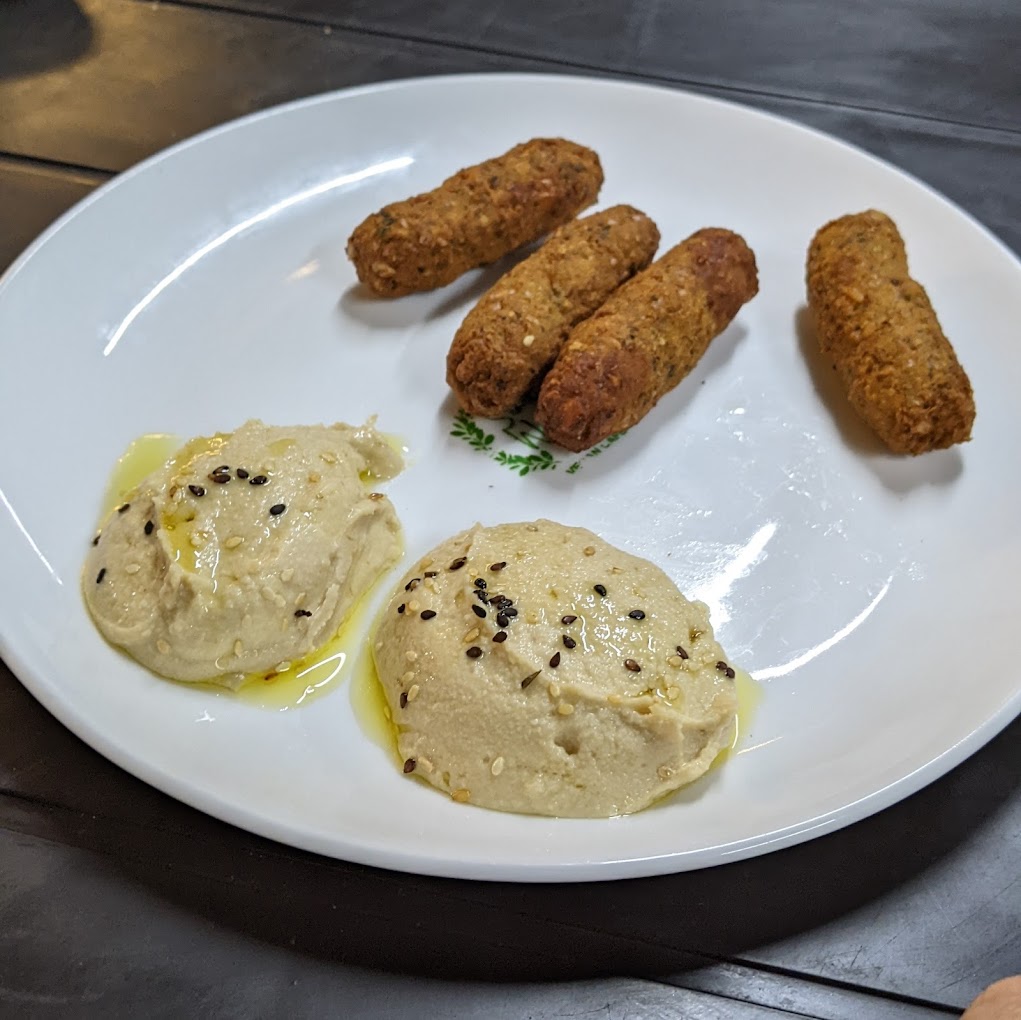 Image Source: Simi's Cafe
Menu and Food highlights
A lot of patrons expressed how happy they were to see more vegan businesses open in Hyderabad. They declared that Simi's world has very friendly people and service. It has yummy foods to satisfy your food cravings and your kids' favorites are sure to be the Buddha bowls and pancakes. Healthy, filling and yum are words that best describe most of the recipes that are whole food plant based. You will be really impressed with the palak tofu parata, and the chhaas (spicy lassi) drink as it would be a pleasant experience. When you visit the space, to be a part of this café's journey, be sure to try the mushroom burger and kombucha. 
The jowar burger and brookie are just a couple of things that you'll never have anywhere but at Simi's. The sauces and the buns are all made from scratch! They make a pretty good brownie too. "Please be assured that the menu we currently provide is the "fruit of labour" of our head chef and sous chef (whose names we won't mention out of respect for their privacy), with whom we discussed and collaborated for months prior to going online," said the spokesperson for Simi's World.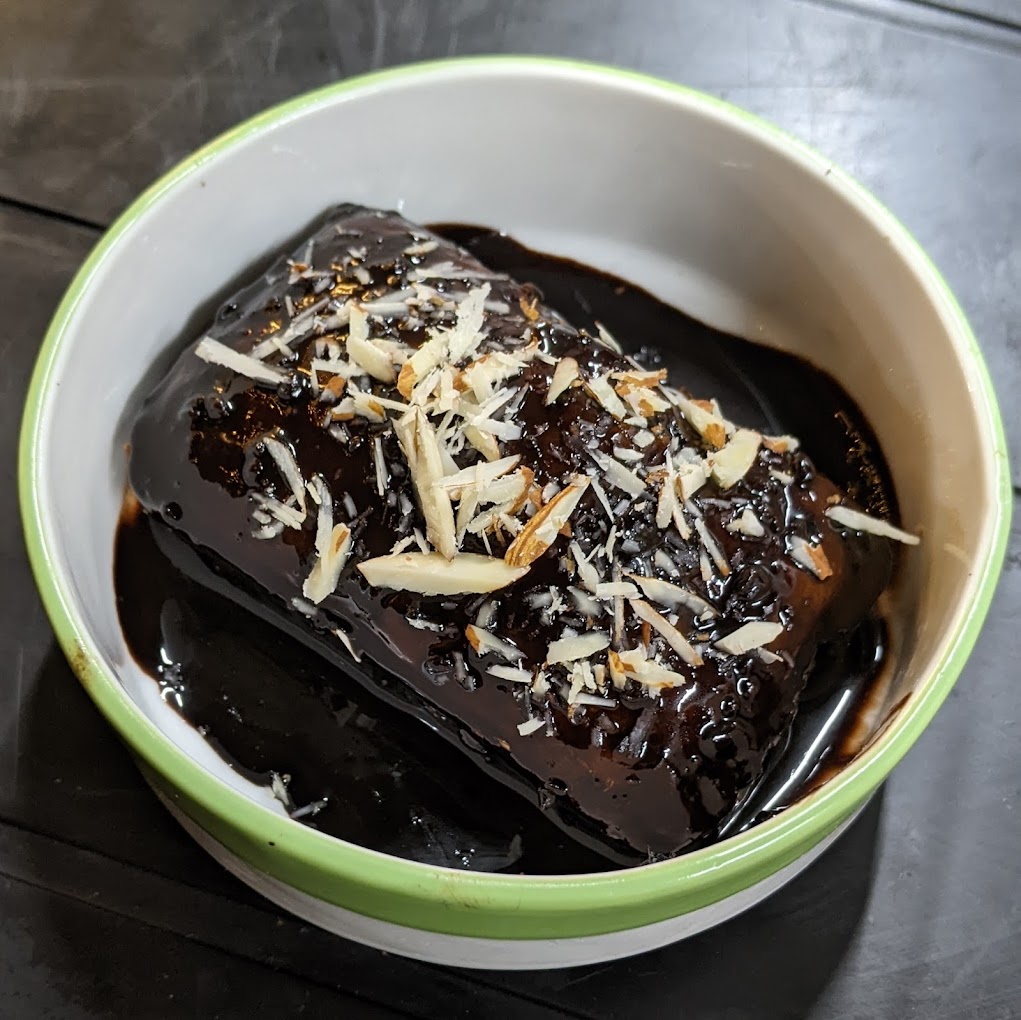 Image Source: Simi's Cafe
The growing need for more vegan establishments
Did you know that around 65% of people cannot tolerate the lactose found in dairy products? Dairy and egg allergies are also rather frequent. Consumers consider options that fit their health preferences while selecting a restaurant. Dishes made with vegan ingredients are lower in fat and cholesterol. They therefore appeal to people with a high risk for heart disease as well. Customers will think of eateries as a more welcoming restaurant if they provide lots of vegan options. 
Additionally, you appeal to a wider clientele, including curious people looking for an alternative eating experience as well as vegans, vegetarians, flexitarians, ecologically minded, and health-conscious consumers. So, here's a shout out to Simi for bringing authentic vegan food to Hyderabad!